How does video help healthcare teams ?
Dorset Healthcare University NHS Foundation Trust is responsible for all mental health services and many physical health services in Dorset, delivering hospital and community-based care. With 12 community hospitals and over 6000 employees serving nearly 800 000 people, the Foundation Trust supports numerous health services, setting out information sharing and training, along with communication and management.
At the cutting edge of technology, NHS created its own LMS (Learning Management System) many years ago. Everything is managed internally, from creating learning materials, implementing booking system for courses and reviewing the learning process. The growth in the need for resources gradually challenged the existing process. How do we produce more courses at lower cost and how to move away from face-to-face training?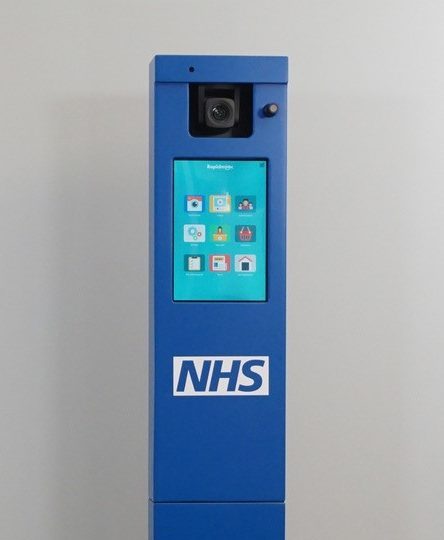 Video content turned out to be the best solution.
First, it was essential to find a cost-effective solution to maximize staff training
The tool needed to be easy to use and to teach.
Since the content was used both internally and externally, it needed to display a good quality 
Instead of combining bits of solutions, one would rather get an all-in-one setup
In addition to a basic equipment, the tool had to adapt to an environment that would be conducive for making videos (i.e. noise free)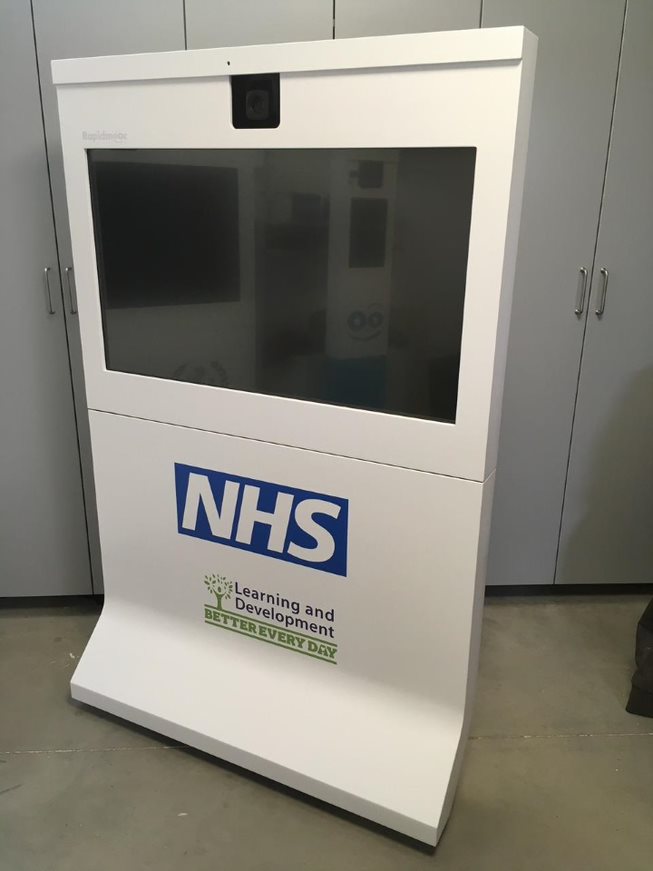 December 2020: Rapidmooc Pro+ 43'' 
Revolutionizing training and communication
While the Rapidmooc Pro43″ has its own dedicated media room with light and a whole green screen wall, great for producing video content at scale, the more mobile Rapidmooc Gos studio allows video production across the entire NHS Foundation Trust (400 sq miles), saving on travel costs.
Three staff members have the knowledge and skills to make and edit videos with the studios. Over 30 teams have benefited from producing video content on the Rapidmooc Studios.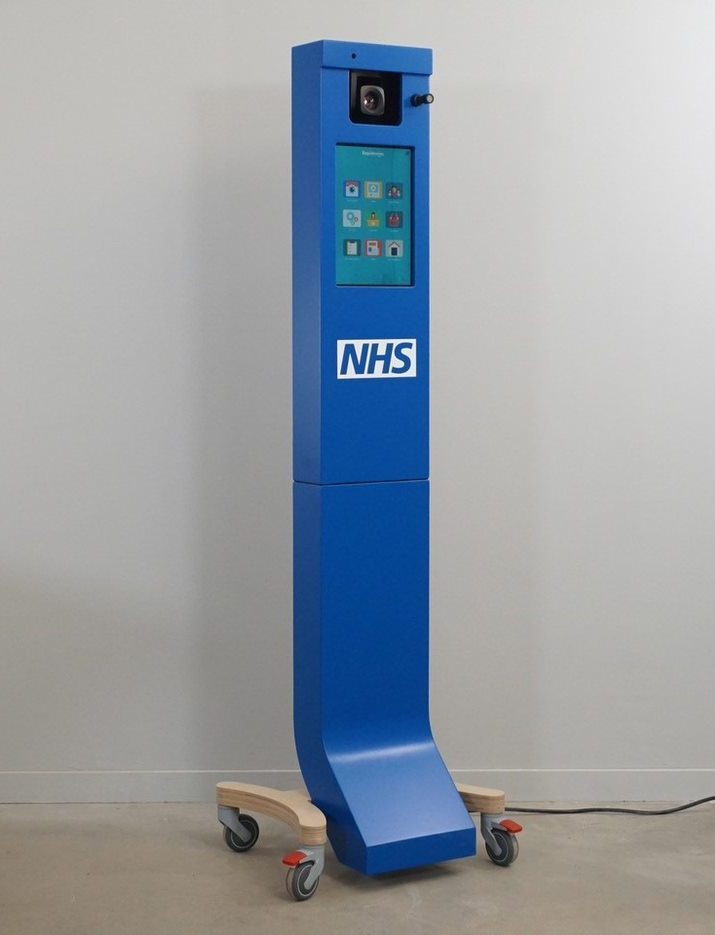 Thanks to a trusted standard template adapted to green screen, anyone can easily create a PowerPoint presentation ready for a recording session.
They tried it, and they loved it! People come to make series, up to 3 times a week: it's a real-time and money-saving solution. Instead of organizing travels for a limited number of employees, it's now possible to watch several videos from anywhere.
E.g. "How to use a system" training: before Rapidmooc, two people would go to 50 sites during six months to give courses. Now, the video series is available anytime and only requires a connection to the internet.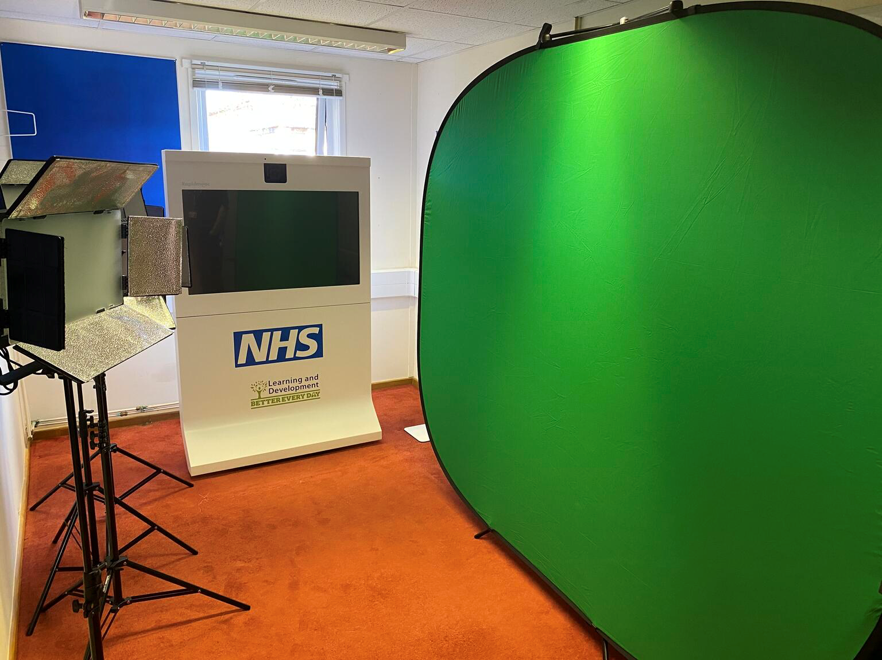 Videos are made for learners within the organization but also the members of the public through the website. Being embedded on the eLearning platform and within the eLearning content, their engagement is relatively easy to track:
videos have been produced so far
With one of them having over
than any other tool for the same amount of time
impressed with the quality of the content 
how easy it has been to use! 
Having the Rapidmooc Pro 43'' studio on-site combined with the Go is a great way to ensure that everyone has access to the video recording tools: whether they're at the headquarters or in a specific hospital, there's always a studio, ready to be used.
The teleprompter is a real asset: most people put their slide number on the prompter to pause the Rapidmooc before the next slide. Thus, there's no need to stop and start again, allowing users to record the video in one batch without any break. Thanks to the pausing, someone had 78 slides and recorded them in a super-fast time.
Since video will remain crucial for the upcoming decades, the time to rethink the space for recording will come very soon: the team's thinking about another place with more room and less noise. Also, it would be interesting to make greater use of augmented reality. With the great word of mouth around the solution, people outside the trust are also being interested in using Rapidmooc to record video content.
After 20+ years in the organization, Philip Redford now manages Technology enhanced Learning and Mandatory Training. He is constantly searching for innovation in how their staff learn through eLearning, video and virtual classrooms.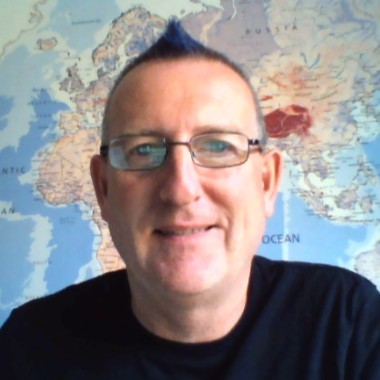 Technology Enhanced Learning Lead and Mandatory Training Lead
Always in search of innovation in the way the staff learn
"This equipment is brilliant and has really supported our team during the Covid pandemic, when face to face contact was not possible"
"Couldn't believe how simple it was to make a video with such a variety of backgrounds and options"
"So easy to use, and the teleprompter system makes everything so much easier"
"Having the Rapidmooc Go means the team didn't have to travel, this means saving precious clinical time"
"We now realise the benefit of not repeating training sessions, but making them available online to a wider audience at a time and place that suits their needs"