Rapidmooc for the development of a learning organisation
Framatome is an international leader in nuclear energy. With extensive worldwide experience and a reputation for reliability and success, the company designs, maintains and installs components, fuel and control systems for nuclear power plants.

"Rapidmooc is a tool that allows us to capture knowledge in a format that is more user-friendly, more fun and more accessible than traditional formats."
Christophe Lasne, Knowledge Management Program Manager, Framatome
Framatome chose Rapidmooc because it aimed to become a 'learning organisation' where each employee contributed to the company's knowledge. For this, it wanted to create a video platform to store its knowledge in video form. But first, it needed a way to 'capture' this knowledge.
How Rapidmooc helped Framatome
The Rapidmooc studio enabled Framatome to 'capture' its knowledge in a more enjoyable, fun and accessible format than those traditionally used.
Framatome first started by installing a Rapidmooc at its Paris site, to see whether it fulfilled its business needs. Once it was clear that it did, two other Rapidmooc studios were installed in Lyon and Jeumont, as well as at some of its international subsidiaries in Erlangen, Germany and on two sites in the USA.
Today, no less than six Rapidmooc studios are used by Framatome to achieve its knowledge management objectives.
Use cases: from knowledge sharing to internal communications
Rapidmooc was originally installed to manage and share employee knowledge, and the quality of the videos they were able to create quickly impressed Framatome's staff.
This led other departments to jump on board and start using the tool for their own purposes. One such example is internal communications, which produced videos to make their messages "much more digestible".
Rapidmooc was also used for the CEO's seasonal greetings, since he wanted an innovative format with text overlay. This would have proved much more costly and difficult to organise had it been outsourced.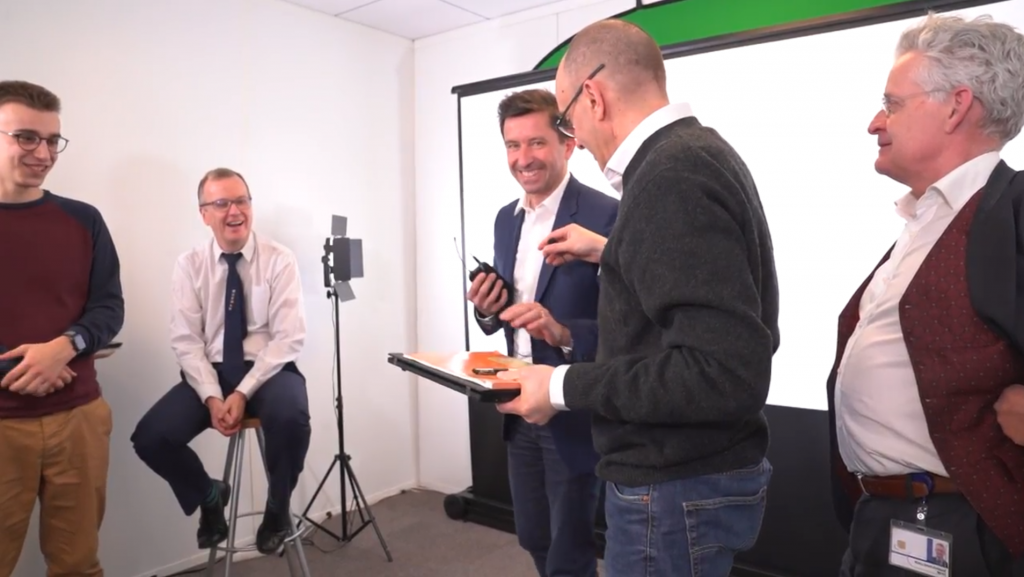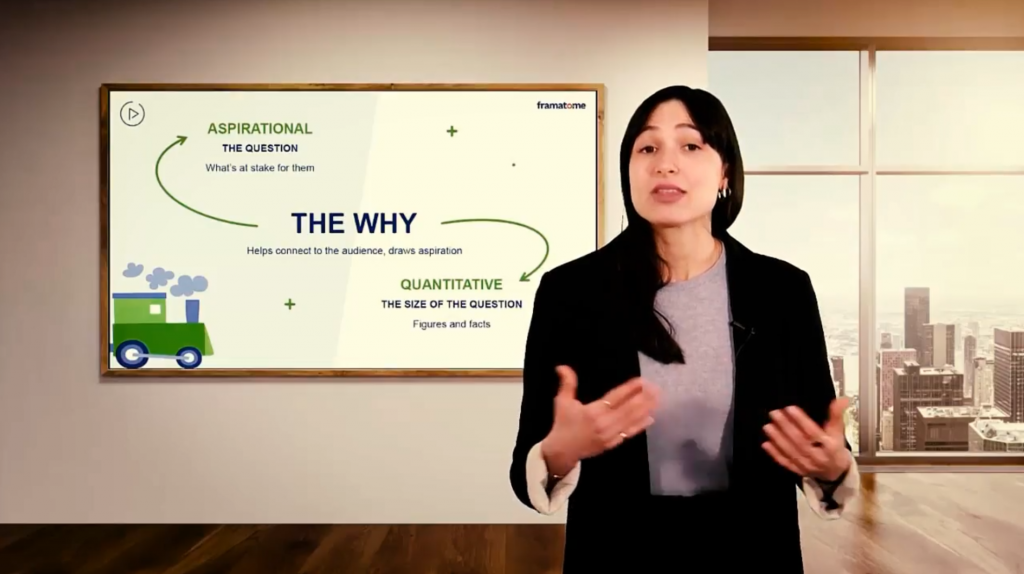 Benefits: A easy-to-use tool offering professional quality
Rapidmooc's key advantages for Framatome:
Employees could make videos, even if they have never made a video or are not natural communicators.
Rapidmooc can be used to make many different types of videos, with limited training.
Professional quality at a minimal cost.
A concrete solution to knowledge management needs.
More organisational flexibility, especially for members of the executive committee.
The opportunity to minimise post-production by planning ahead and properly carrying out pre-production work.
installed at Framatome throughout the world
After 18 months of use, had already used the Rapidmooc studio at the Areva Tower in Paris's La Défense district
Using Rapidmooc, Framatome aims to expand video production with its community of 'scientific and technical experts' so they can formalise and share their knowledge (e.g. presentation of technical topics or description of technical procedures filmed on an industrial site).