E-learning videos: how to optimize their format and duration?
While e-learning videos are legion, the scope of their formats is constantly expanding. How do you choose and configure them to suit your needs? What is essentia[CL1] l to know for creating them and optimizing their dimensions and duration? Before we take a quick, non-exhaustive look at the main types of e-learning videos that are shaping the training landscape, let's look at their objectives:
Explain concepts or notions
Show how to use or do something
Explain the manipulations or knowledge
Facilitate the assimilation of knowledge through concrete illustrations
Develop critical thinking skills by multiplying points of view and asking questions
Overview of e-learning video type
Video course: theoretical concepts and notions
Video tutorial: practical notions and concepts, technical handling
Screencast or video screen capture
Taking a step back from the typology of e-learning videos that can be created, let's look at some key statistics, cleverly compiled by Techsmith about video consumption habits: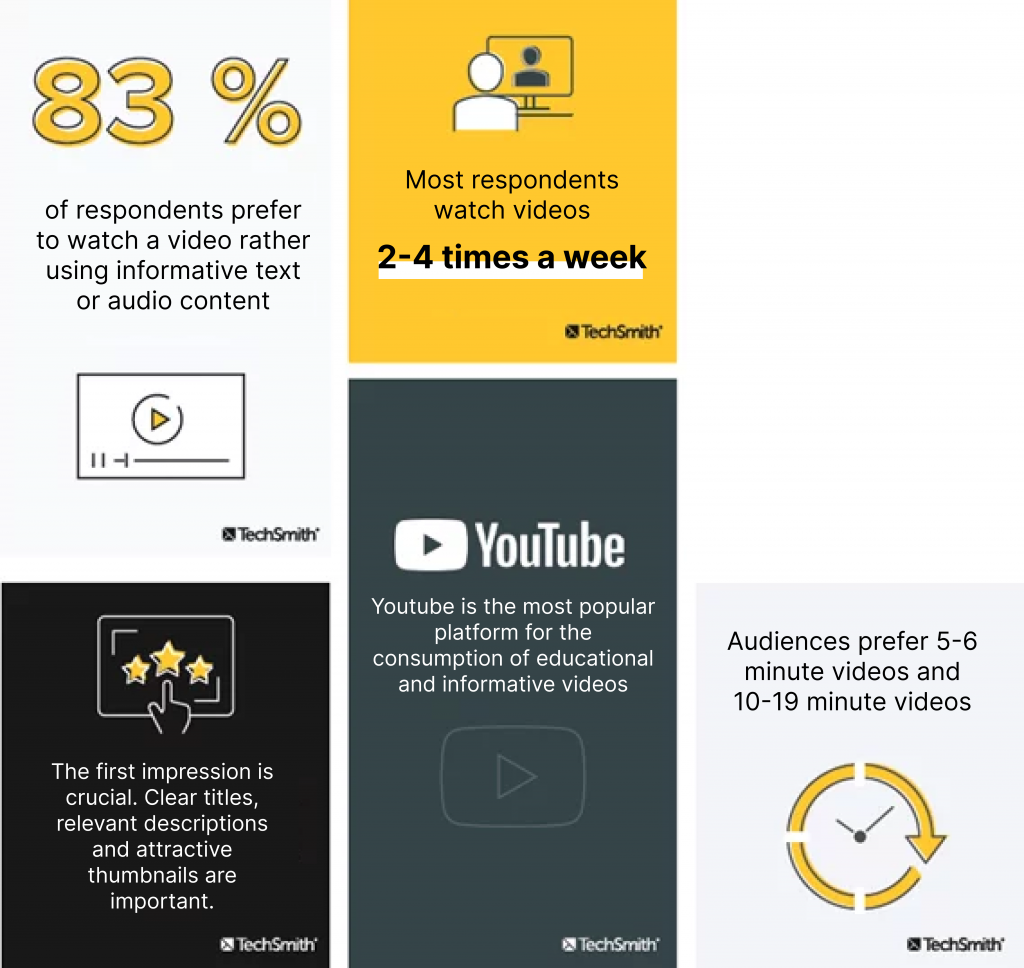 More generally, the audience is fond of these dynamic contents as soon as they are :
Adapted to the broadcast channel:
Structured enough to be consulted in a flexible way: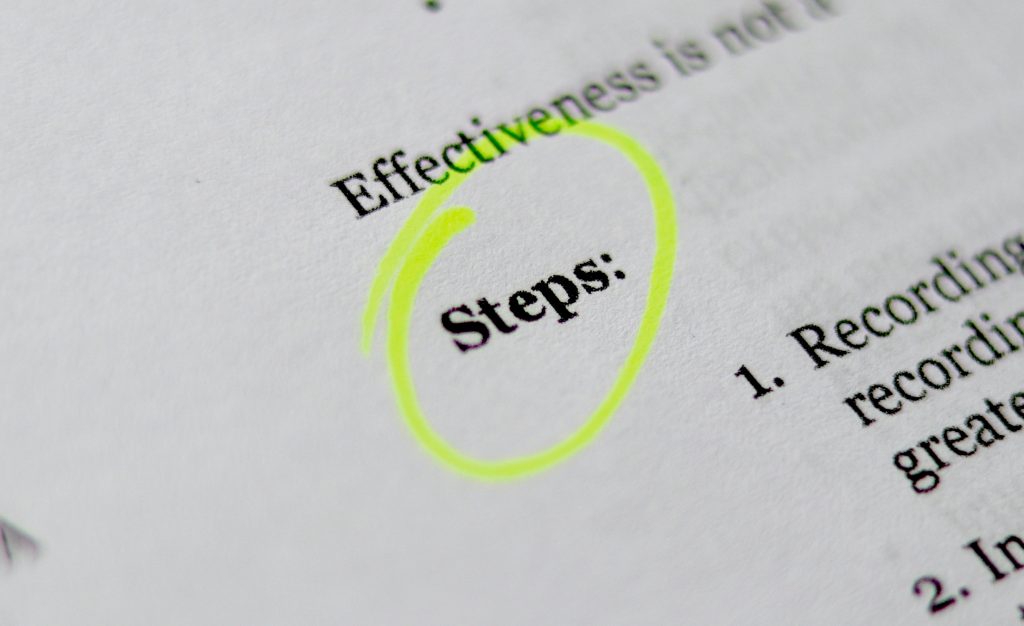 The main challenge of e-learning videos is to keep the attention until the end. It is therefore essential to design the script to :
Spread out the answer to a need in a progressive way rather than giving it at the beginning, inciting to move on to something else before even finishing the video
Maintain the interest, curiosity and even the emotion of the spectator from beginning to end
Guarantee the quantity and quality of information transmitted
Avoid going off-topic by reminding the learner of the topic and the questions it answers at the beginning, so that the learner does not realize during the video that it is not the topic initially sought
Rapidmooc studios are designed to simplify the upstream preparation, the shooting and the post-production, so it will be very easy for you to adapt the whole production process according to the type of video to be created. Find the synthesis of our recommendations of format, duration and recording mode according to the type of e-learning video in this memo
All you need to do is keep the formats in mind to plan the necessary variations of each video you create.
With over 500 studios deployed in more than 20 countries, we're working to make it easier to create e-learning videos and more. Looking for a new authoring tool to design your courses? Contact us and revolutionize your learning paths with Rapidmooc