Creating an optimized PowerPoint presentation
How do you design slides that are fluid, airy, dynamic and captivating? Especially when they are then used to create a professional video?
Whether it's for training MOOCs, courses, virtual classrooms or webmeetings, a well-designed PPT presentation is key!
Get a complete to-do list to bring your ideas to life in a stunning format!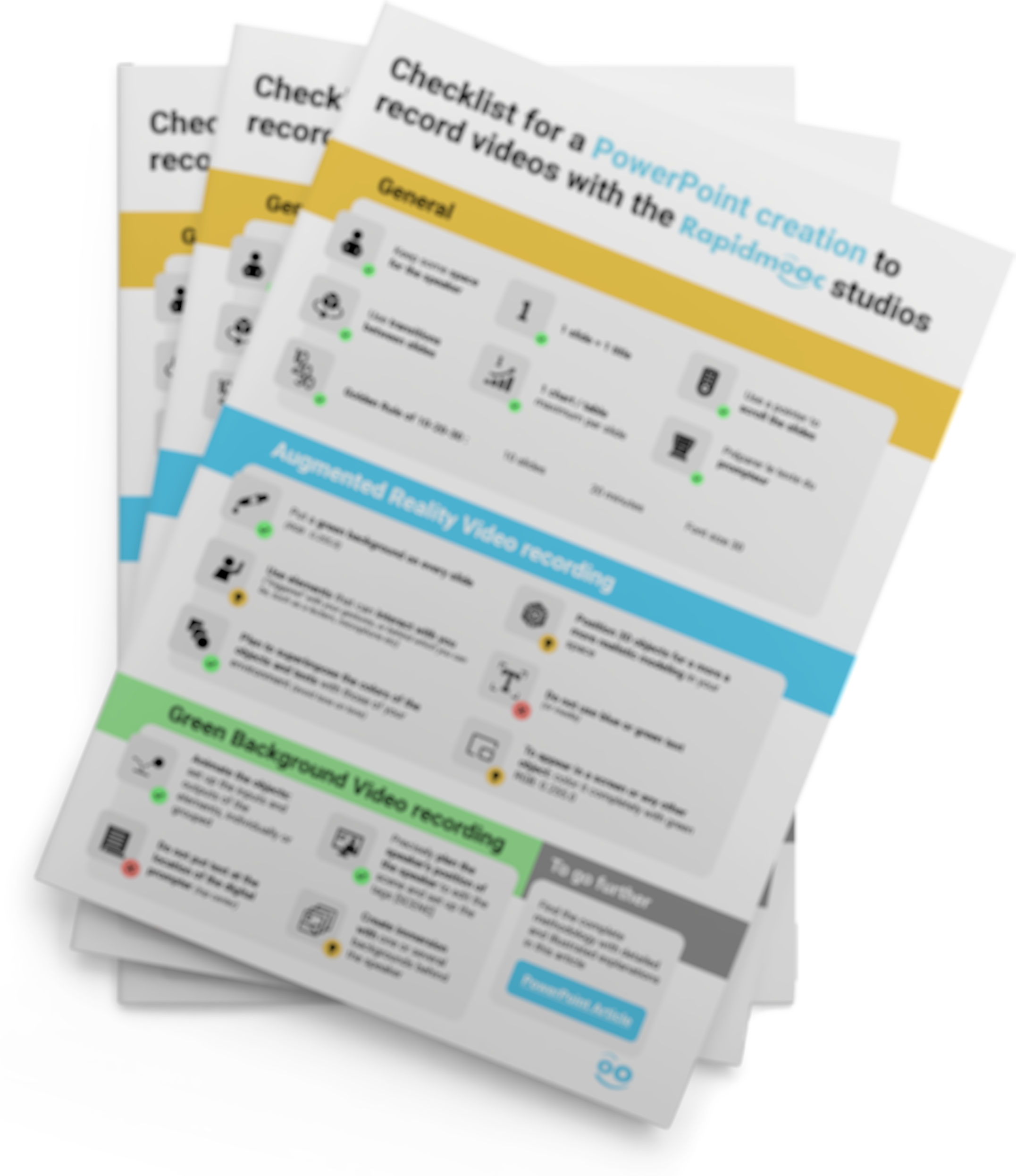 Download the free Cheat sheet