Creating an optimized PowerPoint presentation
How do you design slides that are fluid, airy, dynamic and captivating? Especially when they are then used to create a professional video?
Whether it's for training MOOCs, courses, virtual classrooms or webmeetings, a well-designed PPT presentation is key!
Get a complete to-do list to bring your ideas to life in a stunning format!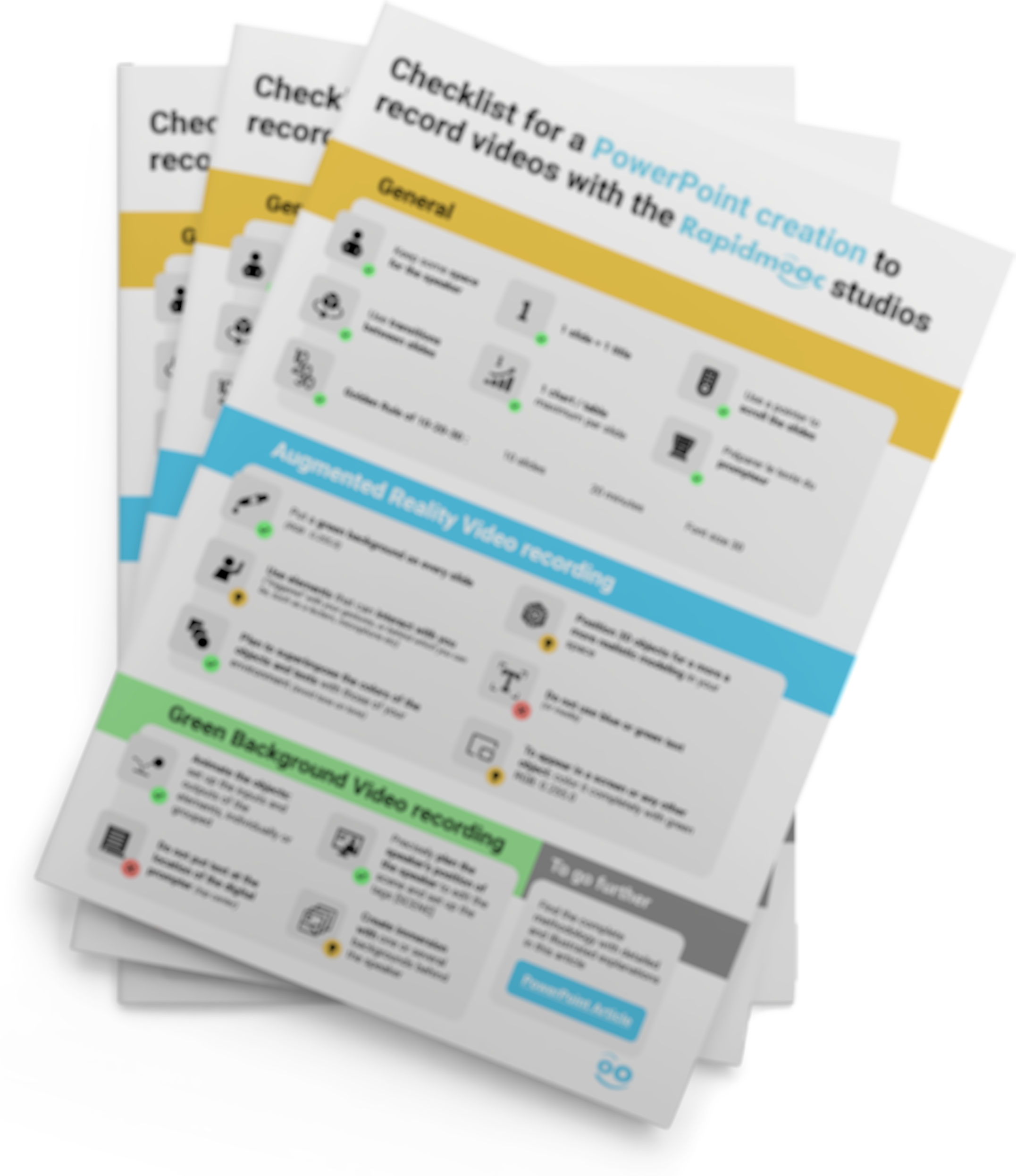 Download the free Cheat sheet
It is possible to use a PowerPoint slideshow as a video recording medium. To do so, you just need to connect your laptop to a Rapidmooc recording studio and choose the recording mode of your choice to be embedded in your presentation or to scroll through the elements in augmented reality.
The content of the PowerPoint slides is free and totally customizable. Once you have placed the static presentation elements, you can open the animation pane to control the arrangement of movements and transitions between objects or slides. Once the animations have been set up, you can simply record yourself in green screen or augmented reality to obtain a dynamic and very easy to make video!
A PowerPoint presentation is a visual representation of the speaker's ideas. It is a way to share information and tell a story. To make it as captivating as possible, the content and form must be adapted to the audience. In order to create an effective PowerPoint presentation, you must know your audience. You need to understand their needs and what they are looking for in your presentation.