Video shooting
with green screen
What are the best practices to know to record a video on a green background?
How to prepare and optimize a shoot, in order to be able to use the chromakey effect on the background of your choice?
There are so many tips and tricks to know to make your recording a success !
At the crossroads between practical guide, reminder and checklist, this document will help you prepare the best conditions for a sensational shooting !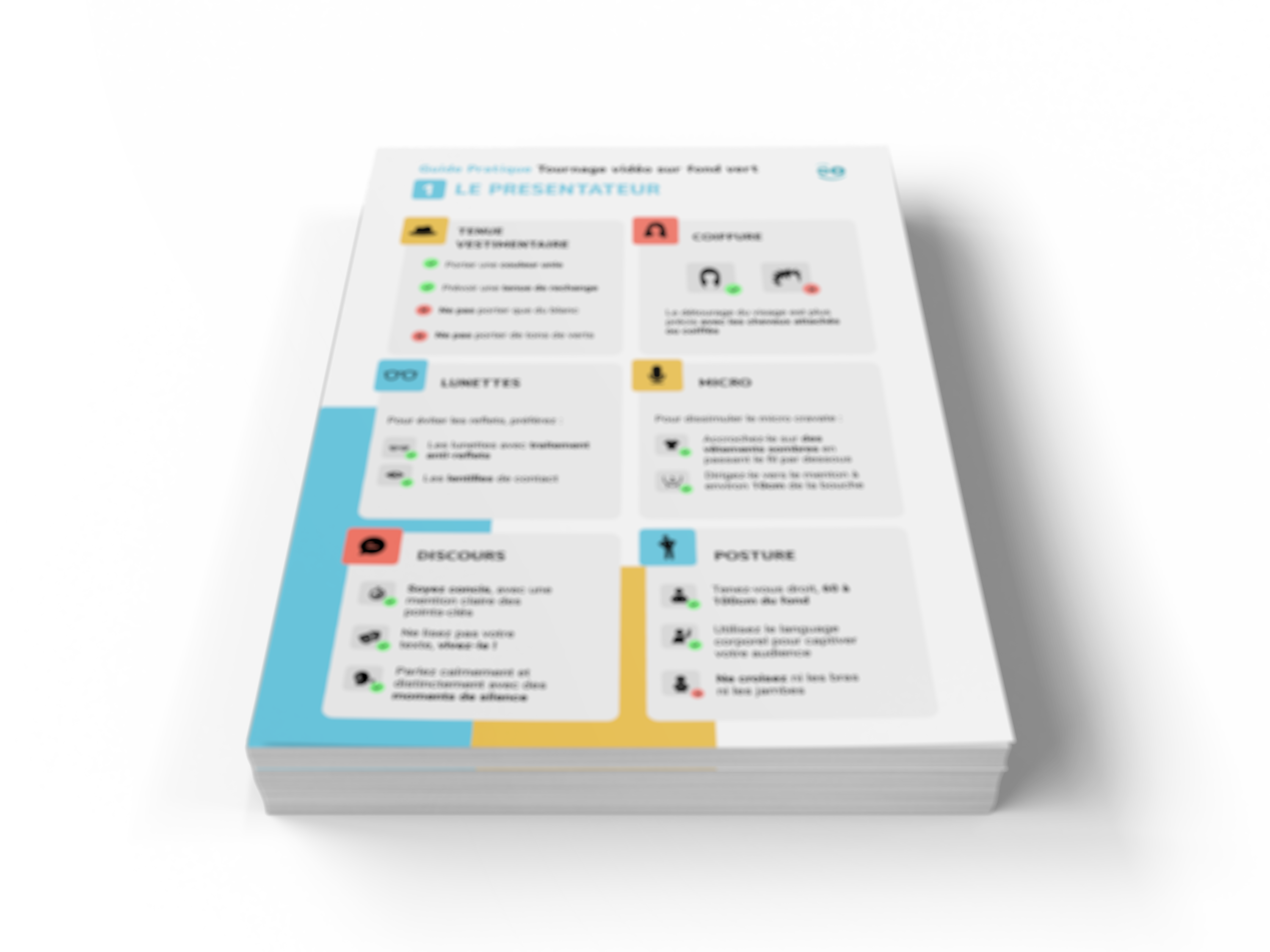 Download the free Cheat sheet