Learntec xChange June 2021: Best of!
This year, Learntec xChange was held from 23 to 24 June 2021. The Rapidmooc DACH team was present for the fourth time at this key event in the world of E-learning. 
In view of the health situation, we have returned to an online programme that is (almost) as pleasant as when we have the chance to meet in person. 
Let's take a look at the June 2021 edition of the Learntec!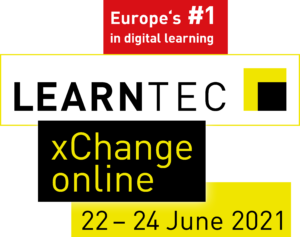 What is Learntec, the leading digital learning event?
The Learntec is the must-attend conference in Europe in the world of digital learning. Number 1 in Europe, this event takes place once a year in Karlsruhe. Whether you are a school, university or company, if digital learning is a topic that interests you, you will be delighted at Learntec! It's an opportunity to meet professionals from the digital learning world who will tell you about the latest tools available, to meet 340 experts who will guide you in round table discussions or give you ideas to make your digital learning a breeze!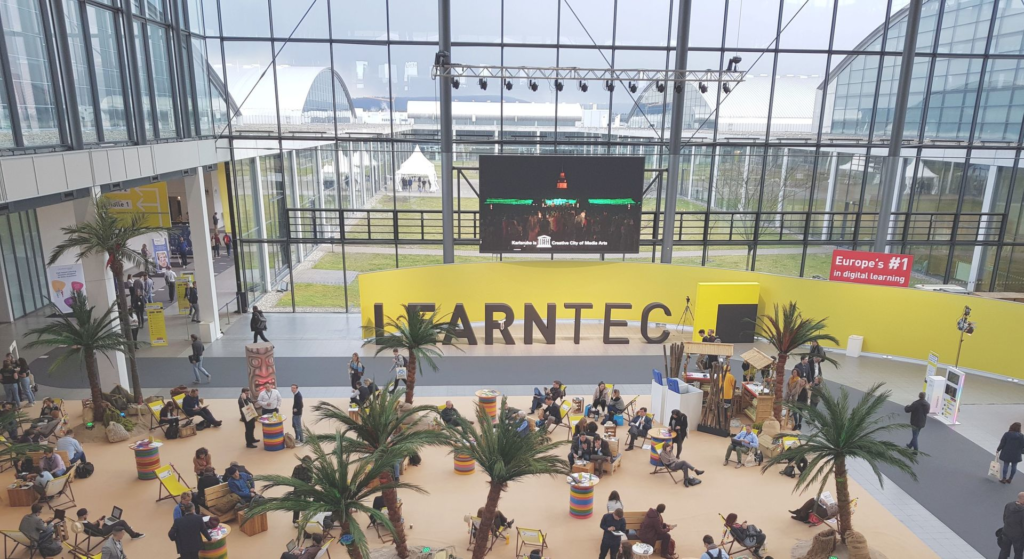 Wednesday 23 June: a conference to discover Rapidmooc!
On the second day of the Learntec, Felix Nübold from the DACH team gave a 20-minute talk on our Rapidmooc studio and its use. During the presentation, it was interesting to discover the different recording modes possible (green background, augmented reality, rich media) with our video solution, but also to highlight some of the key features of the tool such as the interactive teleprompter. You can find a detailed article on this subject right here. Through explanations on the integrations of our all-in-one studio, such as Teams, YouTube Live or Panopto, the tool held the attention of the 60 people present. The presentation in digital format, which was also animated from our video solution, ended with some emblematic figures from the case study of the PHTG, a Swiss university, which has already produced more than 600 videos in less than a year and a half thanks to Rapidmooc.  
Thursday 24 June: The Rapidmooc X konzeptpower round table.
On the last day of the LearnTec, Felix Nübold was once again present at a round table discussion, this time with Christiana Dehnen and Anna von Lenthe from konzeptpower. The theme of the 60-minute discussion was "Online formats – the new normal? Successfully establishing long-term digital learning and presentation experiences".  
Felix started on digital learning with a presentation of the Rapidmooc tool, highlighting its "all-in-one" aspect, its large screen on the Pro version, and the advantages of its mobility in the GO version.  
Christiana then took over to explain to us, with her expert eye, that before any presentation, especially in the case of digital learning, some essential questions must be answered. 
First of all, "Who? Knowing your audience means knowing how to understand them better, how to capture their attention and, above all, how to keep it!  
Then "What?": To move in the right direction you need to understand what your learning objectives are, and what kind of content is needed to achieve them: what format it should have, what design, and what content. 
Finally, "How? The tool chosen to produce the content and its various possibilities should be studied carefully in order to make the most appropriate choice.  
Finally, Anna, as an expert in PowerPoint design, gave us her 6 keys to successful presentations and excellence in digital learning! Here is the essence of what she shared with us: 
Content is king!

1+1=0

: 

expressing 

what we have typed 

in the slides 

often returns nothing because the duplication effect prevents our memory from retaining everything. 

 

One message per slide

: this keeps the message clear and concise and avoids information overload.

 

Step by step

: Using simple small PowerPoint animations can easily help to convey information step by step.

 

Graphic charter: 

To avoid losing the audience, remember to remain consistent in your choice of design for your 

presentation. 

 

Size matters

: Sometimes it is more important to highlight key points rather than headlines.

 
And with this valuable advice, Anna concluded by explaining that it is essential to define your playground, typography, slide templates and toolbox for each digital presentation. A very instructive round table that allowed almost 25 people to learn more about the best ways to make online presentations, which is the core of digital learning, and which can be easily done with a Rapidmooc tool! 
When will it be possible to find the Learntec?
You couldn't attend this year's Learntec and you can't wait to attend the next one? Then you're probably wondering when the next show will be… Well, the Rapidmooc DACH team is looking forward to seeing you on 1-3 February 2022 with what we all hope will be a live show! 
In the meantime, you can find the Learntec handout with all the tips from Christiana and Anna from konzeptpower, as well as the Rapidmooc presentation, right here (in German).
If you have enjoyed this article and would like to put what you have learned into practice, ask for an appointment at one of our showrooms near you to create your first video!