Best of EdTech and Digital Learning Virtual Conference
Innovate, engage
and inspire.
An ambitious and exciting trip to the EdTech and Digital Learning online conference that the Rapidmooc UK team attended on November 17th, 2021. A virtual meeting with a busy program, many speakers, academics, and companies who're looking to reinvent learning. An event to show the future of education and how education is handling the complex changes currently happening.  
The objective of the conference :
In these challenging times, interrupted by constant adaptations to a pandemic that is struggling to be contained, universities have had to face a drastic change in educational needs over the last 18 months. The challenge is to reconciling existing resources with new solutions, supporting an accelerated digital transformation.
The conference first responded to the need to understand the factors of success of any pedagogy:
Educational Technologies Panel :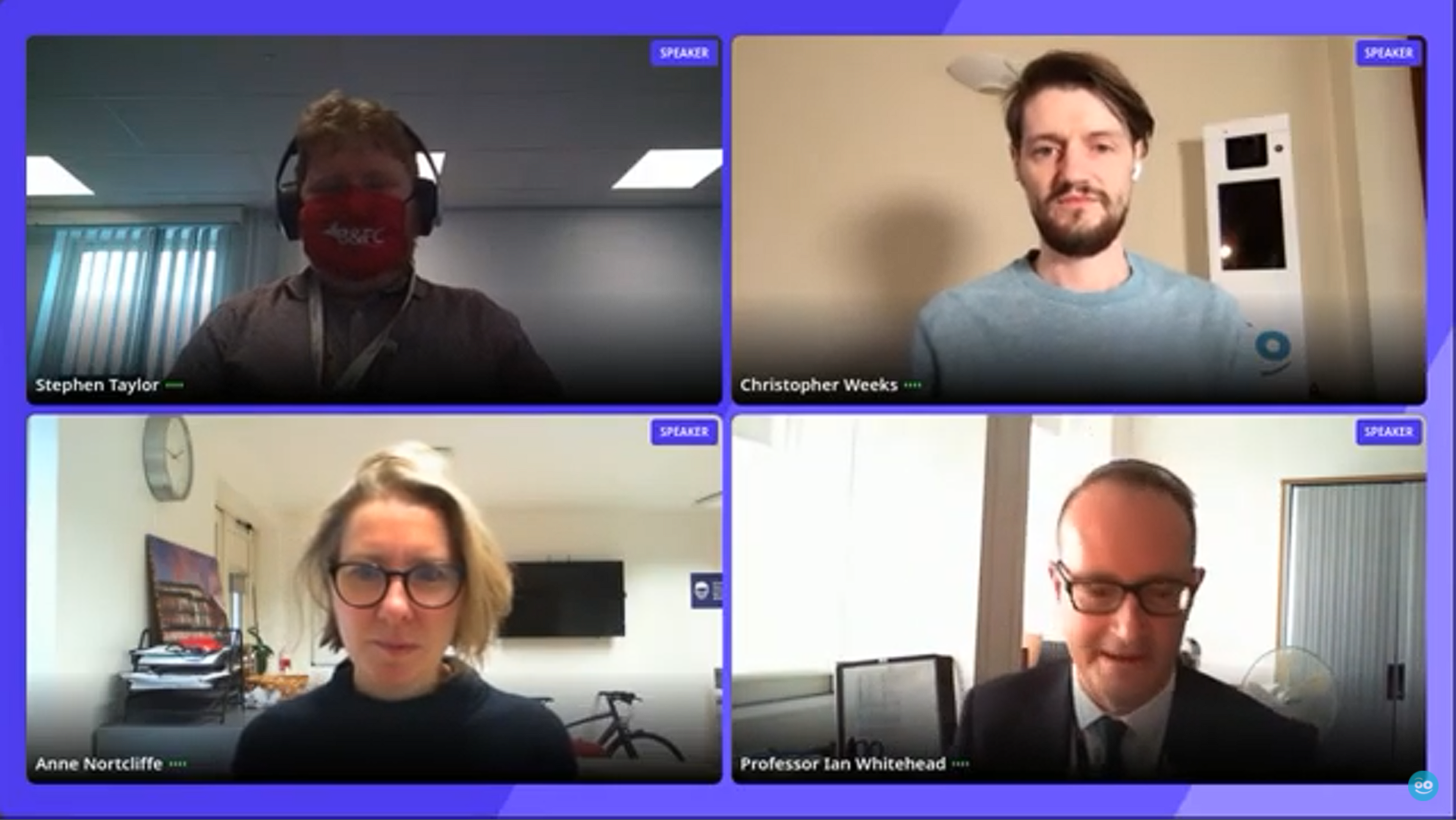 Moderator: Professor Ian Whitehead – Professor of Modern History at University of Derby 
Speakers : Anne Nortcliffe – Founding Head of School of Engineering, Technology and Design at Canterbury Christ Church University, Amy Sampson – Head of Digital Learning at Falmouth University, Stephen Taylor – Senior Learning Technologist at Blackpool and The Fylde College and Christopher Weeks, UK Rapidmooc manager
The pandemic has deprived the entire educational community of the collaborative and engaging process of face-to-face learning. Teachers and learners had to find other ways to share, communicate, and build a prosperous and evolving learning experience. 
The learning experience is now based on these pillars:
Strengthening the sense of belonging and integration into a community:
A virtual and immersive environment:
The whole round table can be found here :